Check various TV interviews and other audiovisual content focused on the FlexiGroBots project.
 
Radio-televizija Vojvodine
Projekti EU - Biosens za inovacije u ekoniomiji i poljoprivredi - roboti među borovnicama.
TVG - Televisión de Galicia Telexornal Mediodía
B92 Serbia | "Fruitful and Fertile" | Zeleni hit
20 Minutos | Spain
Image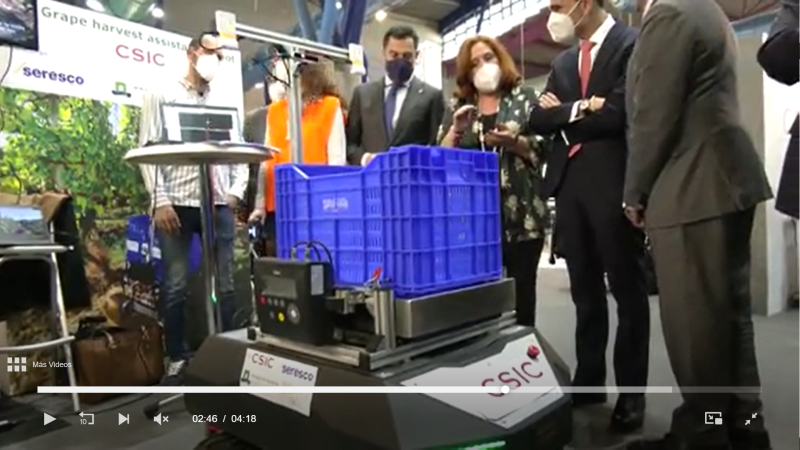 Moreno tours the facilities and initiatives present at the Transfiere Forum 2022
Images of the inauguration of the Transfiere Forum for science, technology and innovation, which has celebrated its eleventh edition in Malaga. The president of the Junta de Andalucía, Juanma Moreno, as well as the Minister for Economic Transformation, Industry, Knowledge and Universities, Rogelio Velasco, attended this first day.